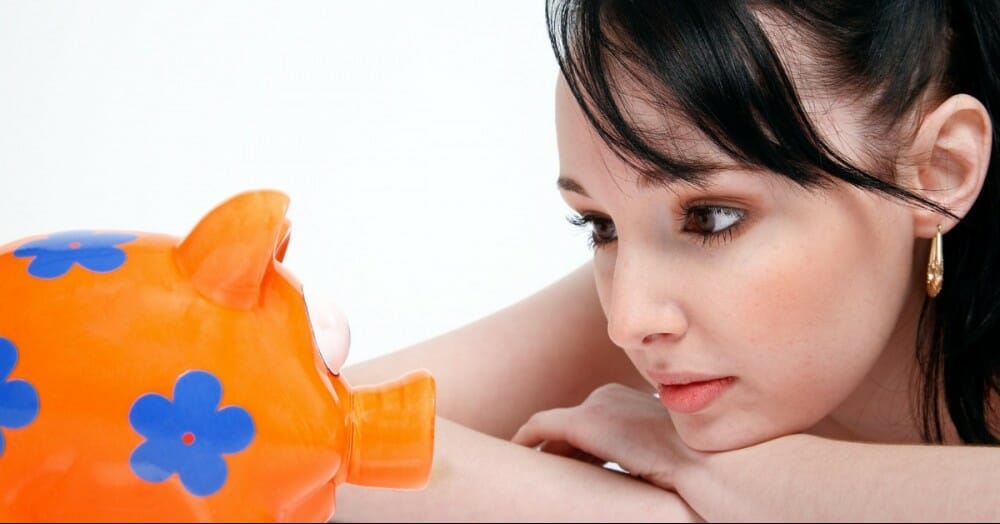 Over the years, a couple of savings and cash-back apps have broken on to the internet and today we celebrate a new addition which has turned out to be the best among the lot. These apps are known to pay members for scanning their receipts with the respective platforms. They make their money by selling this information to companies who use this as market research to make informed decisions about different products.
As with most of these apps, Fetch Rewards gives members incentives for uploading receipts of certain purchases made. While that is kind of the status quo for this new era of apps, Fetch Rewards possesses some astounding differences that earn it the ranking as the best cash-back app available today.
What's Different About Fetch Rewards
First, Fetch Rewards is not tailored to some stores. Instead, it deals with hundreds of stores and kind of particular about the product, not the stores. This increases your chances of being rewarded as you get to upload receipt of the products irrespective of the store you made the purchase. Just Incredible!
Second, Fetch Rewards does not bore members with coupons, videos, and answering surveys. Heck no! You just make your everyday purchase as you would whether you are getting some cash back or not and upload a photo of the receipt to confirm the purchase of such products irrespective of the store from which you made the purchase and have your account credited with your reward. It is just too easy to ignore. No annoying survey or videos or driving around town to some named partner stores just for a few bucks. Just free cool cash!
How Do You Earn From Fetch Rewards
There are multiple ways to earn from this app. Basically, you are required to purchase any of the listed products and upload a photo of the receipt. Fetch Rewards doesn't deny you your reward because of the store you made the purchase. In fact, you get awarded more rewards if you spend more than the stated price on a product. In addition, the list at fetch reward encompasses basic item such as frozen foods, beer, jello, mustard, coffee, ketchup, and other everyday grocery items. Upon making a particular purchase, you are required to snap the receipt of the purchase and upload it to the app.
Once uploaded, you are eligible to earn anything from 250 to 2,000 points for each purchase made.
The point system is graded in tens. 1,000 points is equivalent to $1. Therefore, you stand to earn about $2 from each purchase. And this amount tends to increase depending on the amount spent on the product and the offer you receive. Some offers will give up to 400 points to buy a specific product.
Unlike most cash-back apps, Fetch Rewards credit your account as soon as you upload the receipt. You can cash out through gift cards when you accumulate up to $3. You also have the option of cashing out through PayPal, MasterCard, or Visa. However, you will have to accumulate up to $10 which is equivalent to 10,000 points before using this withdrawal option.
Besides offering you more withdrawal options than most cash-back apps, Fetch Rewards also partners with huge retailers such as Amazon, Target, and CVS. So, you wouldn't have a problem redeeming your cash through gift cards.
Note that every receipt must be uploaded within 14 days from the day of purchase to be valid. Any receipt uploaded after 14 days is considered invalid by the platform.
Also, be sure to take clear pictures of your receipt. Having a blurry or skewed receipt would warrant a total redo of the process because the system would find it difficult to read such receipt. Therefore, save yourself the trouble by taking clear and straight pictures of your receipts. Fetch Rewards allows for upload of up to 4 photos of a receipt should you have a very long receipt that wouldn't fit clearly into one photo. So, take advantage of the system and upload as many photos as you need to ensure the photos are clear enough to be read by the system.
Getting Started With Fetch Rewards
Fetch Rewards operates an incredibly fast system. You should be in and out in a minute or two. It is that easy!
To get started, kindly follow the processes outlined below.
The first step to getting started with any platform is to register as a member of the platform. The same rule applies to Fetch Rewards. You are required to register with the platform by downloading the app – as it is an app-based platform – and signing up with an email address or your Facebook account. And you are good to go!
The next step is to get to business. The app has a list of offers. Currently, the offers are somewhat limited as they are more like a new kid in the block. Nonetheless, you are sure to get a couple of offers daily. Be sure to go through the list carefully, taking note of the unique requirement of each product before zooming off to the nearest grocery store.
Once confirmed, you can go ahead and make your purchase. Keep in mind that the requirements must be satisfied to qualify. That shouldn't scare you though as they are basic requirements.
After making a purchase, members are expected to scan their receipt by taking a picture of the receipt. Note that the photo must be without any blur and must cover every part of the receipt – clearly.
The system reads every receipt as quickly as possible and have the equivalent reward point credited to your account in a few minutes. Should the crediting take up to 72 hours, kindly contact the customer support to help correct the error.
Lastly and most importantly, cashing out. After accumulating up to $3, you are allowed to cash out through any of the popular retailers through gift cards. Members who prefer cashing out through Visa/MasterCard will have to accumulate up to $10 to use the option.
How to get Extra points?
Besides the base points you get from 'normal' purchases, you also stand a chance to earn extra points through bonus points and referring friends.
Fetch Rewards members who purchase a product for more than the price allocated by the system with bonus points. These usually come through bonus offers.
Another means of getting extra points is by completing special tasks. For example, you are rewarded 200 bonus points for your first receipt upload.
Lastly, you can up your points by referring interested friends through your special link. Upon uploading their first receipt, your account is credited with some bonus points, up to 200 points.
Is it Worth it?
Is an app that gives you some cash back for purchasing your everyday products from just about any store including your go-to grocery store worth it? Of course, it is. Fetch Rewards is the only cash-back app that pays you without having you break a sweat. You are neither compelled to scout through stores across the town nor compelled to buy certain products you don't really need. You just go about your everyday purchase activities and still get paid for doing nothing. Also, you don't get to put up with annoying surveys or videos to gain points. It is pretty straightforward and easy. Compared with other cash-back apps, it is totally worth it. Do not miss out on the fun. If you use my referral code EU2WX you will receive a 2000 point bonus worth $2.
Register today and start enjoying endless rewards!