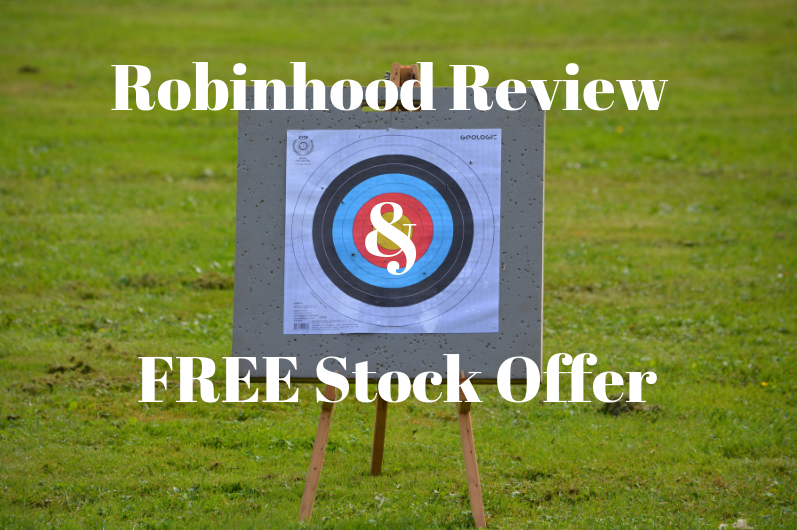 Hey, welcome back! I guess you must have heard of the Robinhood app and wonder what it is and how you can leverage the many benefits your friends talk about. Or you have heard that it allows users to trade stock for free and wonder how on earth they make their money if no one is paying.
Well, it's time to answer some of the frequently asked questions about the Robinhood app.
What is Robinhood?
Robinhood is an app-only platform which acts as a brokerage, allowing its users to buy and/or sell stocks without paying a dime. Yes, you read right!
Trading with most brokerage companies these days can cost you hundreds of dollars yearly. Some companies charge as much as 10 USD per trade, whether you are buying or selling. But that is not the case with the Robinhood app. This app-only brokerage allows you to perform trading activities at no cost; no hidden charges, no maintenance fee, no minimum account balance, no cost whatsoever. It is absolutely free.
How Does Robinhood Make Its Money?
The above section might have got you wondering – how then does Robinhood make its money? You are not alone, I get this question each time I introduce the free stock exchange application.
Due to the general idea of 'Robinhood,' some people are of the belief that some users are being robbed to gain money for the normal maintenance process.
I know it sounds too good to be true but it actually is true. You do not pay a dime and there is no robbing Peter to pay Paul.
Robinhood Financial is a legitimate member of the Securities Investor Protection Corporation (SIPC) and the
Financial Industry Regulatory Authority (FINRA). Robinhood makes money through two 'harmless' ways (harmless because it doesn't involve defrauding its users.)
The first means is through the collection of interest on the securities and cash in each Robinhood account. This is no different from what your local banks do. Your bank gets a particular interest rate on the cash deposited in each bank account.
The second means is through the 'Robinhood Gold,' where users pay $10 per month to get twice their buying power and access to after-hours trading. Note that this isn't required and your trading commission is FREE.
How Can I Get My Free Share Of Stock?
Besides not paying to sign up or trading commissions, you also get a free share of stock. How?
Well, it is pretty easy. You just have to sign up as a new member using a referral link. Note that you cannot open a new account if you already have an existing account with the platform. So, it is safe to say that only a newbie can leverage this benefit. You can also earn some free shares by referring  friends.
The value of these free shares depends largely on the movement of the market. They can be anywhere between 2.50 USD and 200 USD.
Why Should I Use Robinhood to Buy Stock?
There are tons of benefits that come with using the Robinhood app. First, you can buy or sell as many stocks as you see fit without worrying about the transaction fees. Second, unlike most companies, Robinhood provides its users with lower cost and lower barrier to entry. Third, users get to enjoy lower volatility through Dollar Cost Averaging (DCA). What do I mean? Through Robinhood, you can split your share purchase across a span of 7 to 30 days. Instead of buying 3000 USD worth of shares at a time, you could spread the purchase across a span of 30 days by purchasing 100 USD worth of shares daily. This way, your holding share price would be the average of 1 month.
What's New?
As an existing user, you must have noticed the new features added to the platform. For those who do not know what they are; here is a simple explanation.
The latest features added to the platform are Robinhood Crypto Trading and Options Trading.
Robinhood Crypto Trading
Although it does not support coin withdrawals or transfer of existing coins yet, this feature allows crypto-enthusiasts to buy and sell coins through the platform. The feature was added with the aim of lowering volatility effect by allowing crypto investors to invest a small amount daily without paying commission fees. This would protect crypto investors from market downturn and allow them to focus on their real jobs instead of following the market trends all day.
Plans to improve the crypto corner is yet in the pipeline but Bitcoin and Ethereum can now be sold or bought through the platform.
This feature is made available to users from some selected states such as Montana, Colorado, Missouri, California, Wisconsin, Mississippi, New Mexico, and Massachusetts.
   2.Options Trading
This feature is made especially for those who are well versed in stock trading. It allows users to buy and/or sell assets based on the strike price.
As I usually advise, stock trading is way different from trading options. Therefore, it demands a certain level of expertise and risks analysis skills. If you are not experienced in such areas, please stay away from trading options.
There are two ways you can leverage this feature – the call option and the put option.
Call Option allows users to buy products at a specific price irrespective of the future market price. It is usually employed when buyers forecast inflation in the price of products in the near future. While sellers, on the other hand, expect the stock to decrease or remain at the same price.
Put Option allows users to put something on sale for a specific price irrespective of the rise or fall of the market price. Users usually leverage this feature when they expect the price of a product to fall in the near future. This way you get to sell such a product at a high price even when the price has reduced.
Okay, I'm bought. How Do I Register?
It is quite easy to join this amazing platform. First, let me quickly add that you would have to download the app as this an app-only platform. Then you can begin the registration process all you've got to do is to provide some basic information like your name, address, date of birth, Social Security Number, and the likes. Like other companies, you would be asked to link a bank account to your Robinhood account so that you can transfer funds easily and quickly.
Join Today and Receive your Free Stock