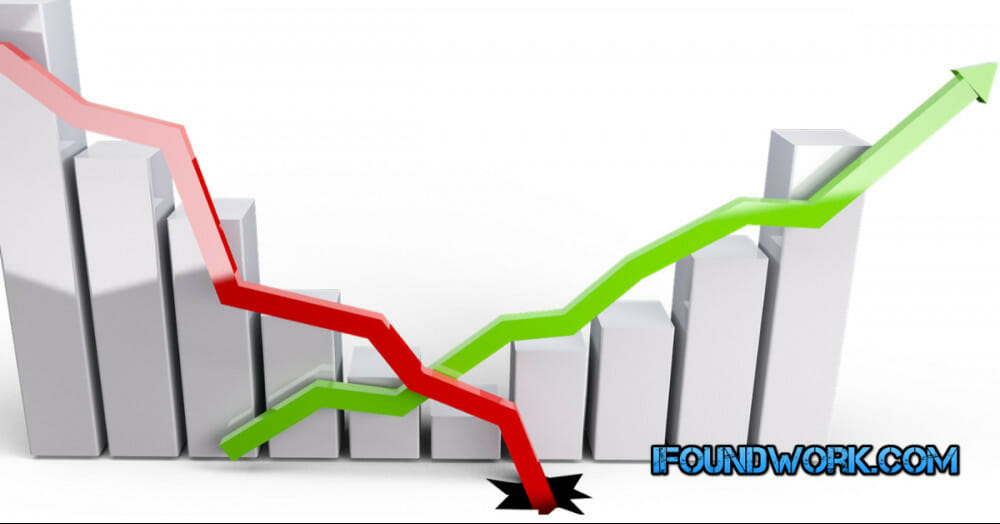 America is in crisis, we can all agree on that. But there are ways that you can use it to your advantage, especially as an investor. Whether you've never invested before in your life or you backed off because of the tremendous stock market crash, now is a great time to invest.
America is on sale right now. Think of the discounts you can pick up. If you have the money to put in an investment and leave it, now is the time. History shows that the stock market always comes back – it may take months or even years, but eventually it will go back to its previous levels. If you invest now, you set yourself up for some great profits. You just have to be willing to ride out the storm. Don't obsess about your account – let the stocks do their thing and they will bounce back eventually.
If you're not currently invested or you're looking for a new discount broker, there are a few that are offering great deals right now. How does free stock sound? That's exactly what Robinhood and Webull are offering – I offer you all the details to get started.
Check out how you can earn free stocks below.
Robinhood
Robinhood started the discount broker via mobile app craze and they do it well. As one of the oldest companies to do this, they have it all together when it comes to usefulness, accuracy, and affordability. You trade stocks, ETFs, options, and cryptocurrency all on their app. It's easy enough for anyone to start. If that's not enough, Robinhood is giving away one free share of stock when you sign up!
The shares Robinhood gives away are generated randomly. You may get a share of Ford, Apple, or Sprint, for example. The value ranges depending on where the stock is from, but it could be worth between $2 and $200. You are free to keep the stock or sell it after holding onto it for two trading days.
What many people love about Robinhood is its commission-free trades. Whether you're trading stocks, funds, or cryptocurrencies, pay no commission. It may not sound like much when you're trading only a few stocks, but those commissions add up and take away from your profits. In fact, you pay no fees when trading with Robinhood. It's a great way to maximize your profits and get the help you need.
Robinhood is all about education too. Great for beginners, Robinhood empowers you by providing adequate information to make you an informed trader. For some, trading even becomes fun and when you can do it at such a time when stocks are so cheap, it's a great time to get involved.
Of course, once you open your Robinhood account, it's time to manage it. You now have a portfolio that you need to manage. With the simple app, though, it's easy to manage your portfolio from wherever you have an internet connection, whether at home or on-the-go.
Robinhood is also starting to roll out fractional shares. This is a great way for anyone to invest as you can buy a fraction of a share, or as much as you can afford given your budget. This is a great way to use your funds and still diversify your portfolio. Robinhood automatically converts the shares to dollar equivalents to help you purchase a part of a share. If you diversify your investments, you diversify your risk, which as we've all learned from this pandemic, is important in today's economy.
Claim Your Free Stock with Robinhood
Webull
Webull is another commission-free discount stock broker that's easy to use and affordable! Despite being a 'new player' to the game, as they opened in 2017, Webull offers plenty of benefits for new and experienced stock traders. Like Robinhood, Webull gives away free stock.
When you open a Webull account, you'll earn a free share of stock worth between $2 and $250, just like Robinhood. But, once you deposit $100 or more in your account, you'll earn another free share of stock, this time worth $12 – $1,400. You are free to hold onto the stock or sell it. If you do sell it, the cash value from the stock must stay in your account for 30 days before you can withdrawal it.
Webull has a great selection of investments including stocks, options, ETFs, and cryptocurrencies. You can open either an IRA or an individual brokerage account. If you aren't a traditional trader available during normal market hours, you may enjoy the extended trading hours Webull offers which are 4 AM to 9:30 AM ET and 4 PM – 8 PM ET.
Webull does a great job of providing analytic tools that are easy to use and understandable. Whether you like basic or advanced charts – they have everything you need to make smart investing choices and in addition to their mobile platform, they offer a fully customizable desktop platform too.
Claim Your Free Stocks with Webull
While everyone is in panic and possibly 'hoarding' mode right now, it's a great time to invest. We know that it may seem strange – why invest when things seem to be going so wrong, but it's one of the best times. American is on sale right now, so to speak, and it's up to investors like you to jump on the bandwagon. As the market picks up, you'll be grateful that you jumped in when you did.
Getting free stocks as a result of getting started is another great incentive. Whether the share is worth $2 or $200, it's a free share of stock that has the potential to grow. Choose your favorite platform and get the free stock that you have coming to you today! Now is one of the best times to start or continue investing – as long as you are new to Robinhood or Webull, you will receive free stock.
The government will be sending out stimulus checks very soon. I highly recommend starting an account at both platforms, take the FREE stocks they are offering and slowly purchase the companies you want over the next few months. If you need help, contact me and I will walk you through the process.
Warren Buffet once said: "We simply attempt to be fearful when others are greedy and to be greedy only when others are fearful."
So please Do Not Let a Good Crisis go to Waste