What is Swagbucks?
Swagbucks is one of the most popular online platforms where users get rewarded for performing simple tasks. Many of which we already do on a daily basis. Tasks such as Surfing the Web, Playing Game, Shopping, Watching Videos, etc. I will review several of the more popular ways below but first:
How Do I Get Rewarded?
As I mentioned earlier, you get rewarded for completing simple tasks and we are paid in SB's which is Swagbucks currency. Each SB is worth 1 US cent, so 100SB's would equal $1.00 and these SB's can be redeemed for 100's of popular gift cards or redeemed for cash through Paypal. Here are a few easy ways to earn SB's:
    1. Surfing the Web
Most people go online everyday to research products, visit Social Media sites, etc so why not Surf the web through the Swagbucks.com search bar or make Swagbucks your default browser. It is a cool way to make some extra cash while doing your usual online activities. You could earn about 15 to 20 SBs daily just by using Swagbucks as your search engine. It does not earn you ton of money but it is an effortless way to gain extra cash for doing the same online activities you would have done anyway.
      2. Watching Videos
Like YouTube, you can watch videos through Swagbucks Watch but in this case, you get to earn rewards for watching the same videos. The Swag Watch covers a wide range of topics – sports, fashion, news, etc. I guess common sense suggests that the more videos you watch the more rewards you gain. To earn SBs,  you will have to watch between 1 and 20 videos. For those who are looking to earn more on Swagbucks through watching videos, I would advise you to just let your computer play them while you do other things such as sleeping. You can earn as much a 500 SBs a day just doing this alone.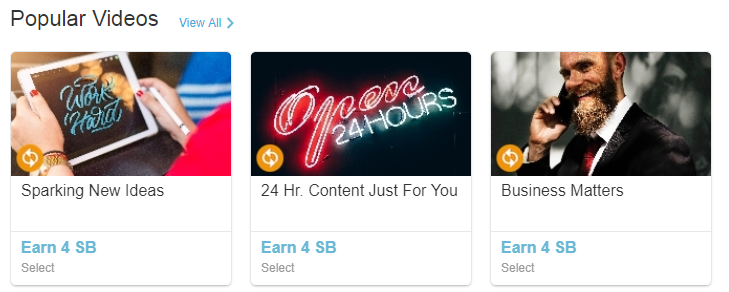 3. Completing Surveys 
There are tons of surveys made available on the platform. Users are provided with the opportunity to answer different surveys and earn some rewards for completing each survey. Like every other activity on Swagbucks, the length and SB amount vary with each survey. Therefore, it is advisable to pick the surveys with the shortest time duration that earn you the highest amount of SB. More often than not, the surveys with higher amount of SBs usually take between 15 to 30 minutes or more. So, if you have the extra time you could earn more by answering a long one or if your in a hurry do a quick one. I usually do a few late at night while I'm watching television.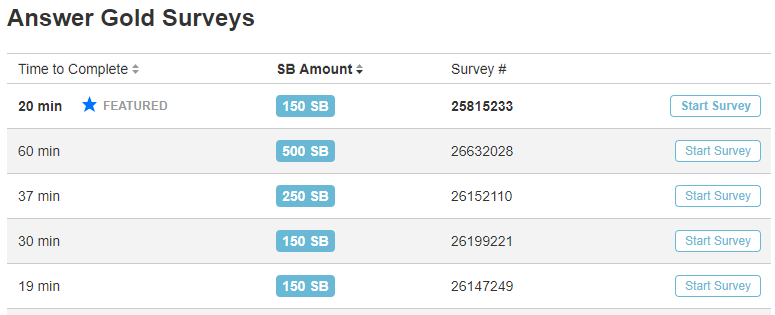 4.Daily Poll
A daily poll that earns you 1 SB is made available on the platform every day. The daily poll involves answering a single multi-choice question in a few seconds. That's all! So, make sure you remember to get this free cash by participating in the daily poll every day. I know it is only 1 SB but at the end of 1 year you would have earned an additional $3.65 for something that literally will only take seconds. Who doesn't like free cash?

   5. Playing Online Games
Playing games on the Swagbucks is yet another great way to earn rewards on the platform. Users are provided with interesting Swagbucks-themed games and some paid games too. Although playing the paid games such as Wheel of Fortune, Trivial Pursuit, Bejeweled 2, etc, would require you to buy coins before earning any reward, the Swagbucks-themed games allow you to play three free games and earn rewards too. So, you can still earn extra cash without buying coins. My favorite game to play is Swag IQ. Swag IQ is a trivia game that is played on your mobile phone and you compete against other people to win 100,000 SBs or $1000.00. You also earn SBs for each question you get right. So far I won the game once earning me $37.61 and the game is totally FREE to play.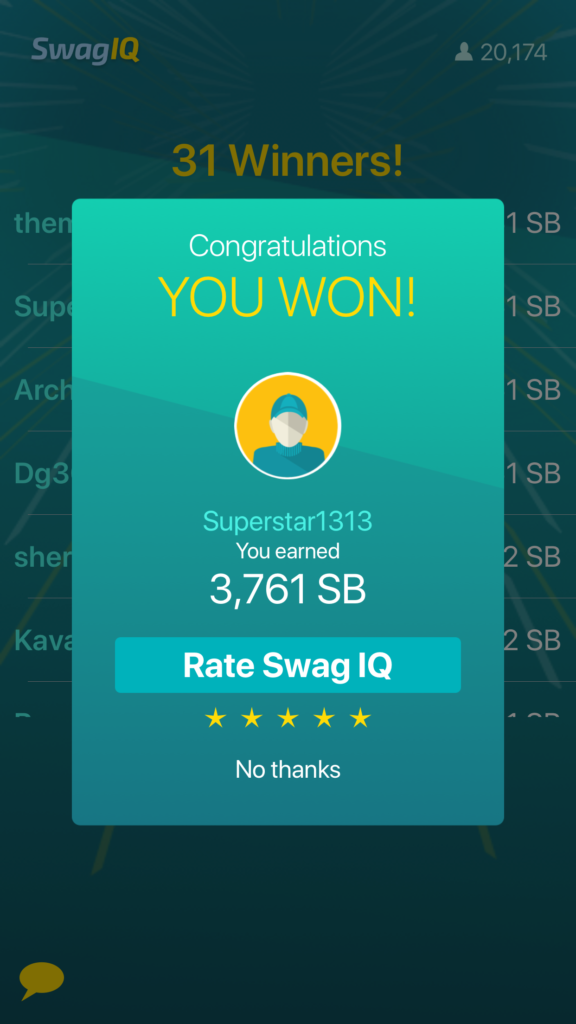 6. Shopping 
Just like Ebates, Swagbucks has a cashback shopping portal that is designed to allow users to make purchases from 100's of different online stores such as Walmart, Hotels.com, Target, Amazon, and Kohl's. You can earn up 40% cash back by simply visiting the store you want by clicking through the link from Swagbucks. It is an easy way to earn free cash. My favorite store is Home Depot, I purchase what I need online and just pick it up in store. It is so convenient, my items are waiting for me when I get there and I also earn 3% cash back (that's the current Home Depot reward).

   7. Special Offers
Besides the aforementioned activities, you could also earn SBs by taking advantage of the special offers from brands that partner with Swagbucks. Some of the current offers are Dollar Shave Club (buy the $5 Starter Set and receive 3500 Sbs) and Lyft (Become a driver for Lyft and earn 20500 SB's) those are just a few of the 100's of offers available.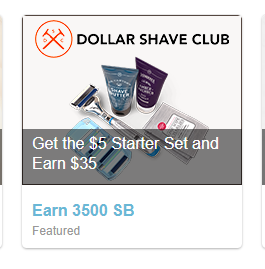 8. Referrals
Referring your friends to join Swagbucks is another good way to earn some cash. They will get a signup bonus of anywhere from $3-$10 (based on the current promotion at the time) and you will get 10% of whatever they earn for life.

   What Are the Prerequisites of Joining Swagbucks?
Swagbucks is free to join (actually they pay you to join) and it does not require you to submit any means of identification. You just have to be at least 13 years of age and have an active Facebook or Google account. Also, the opportunity is open to most countries. So, virtually any teen or adult is qualified to gain some free cash by            spending some time using Swagbucks.
  Conclusion
Is Swagbucks worth your time? Only you can decide that. For most people, this is a cool way to earn some extra cash from home. Swagbucks is not a fast money making scheme or a reason to quit your job. It is simply a side gig that earns you a little cash for doing 'virtually' nothing. These little SB's can add up to quite a few dollars or gift cards at the end of the month. I usually earn between $100-$200 per month (this does not include referral earnings), which isn't too bad for a very part time job.