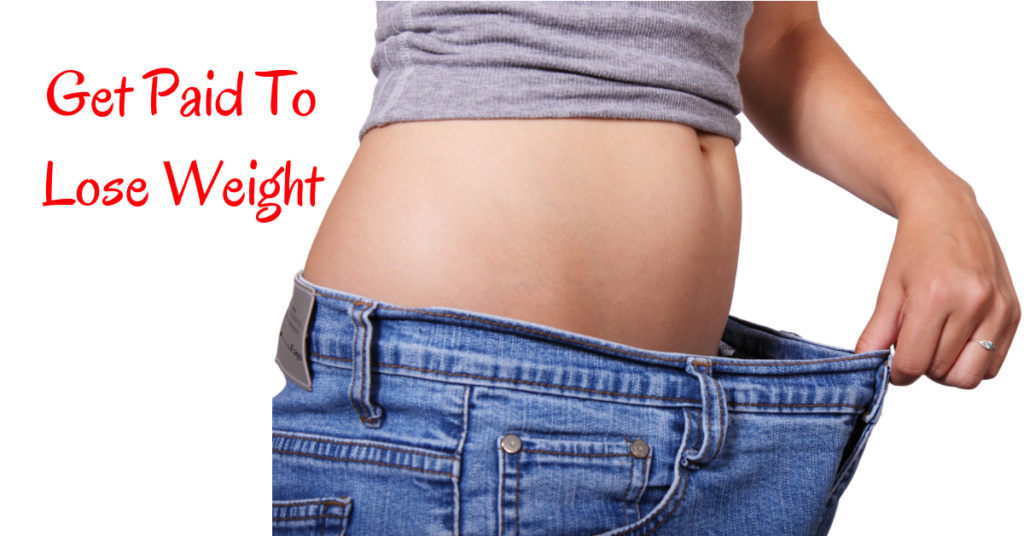 Get paid to lose weight for real? Please! Yay, I get it. It sounds too good to be true but what would you do if I told you it actually works? It is okay to be skeptical. I was skeptical at first too. Like wait, what? Get paid to lose weight? Another scam, it must be. But I was wrong. HealthyWage is totally legit.
Still, in doubt? Then, grab a drink as I take you through an unbiased review of HealthyWage – what it is, how it works, how much you stand to earn, and the pros of cons of participating in this fun game. At the end of this article, I'm positive you will be able to decide what you want to lose – your money or your weight.
Enjoy the ride!
What is HealthyWage
Okay, the short definition is – HealthyWage is a company committed to paying its members a certain amount as an incentive for losing an agreed upon amount of weight. Now the long definition. Think of HealthyWage as gambling. The company allows you to bet an amount on an agreed upon weight in a defined duration and get paid when you meet the target. Here is what I mean. HealthyWage allows you to decide on the amount of weight you wish to lose and the time frame it will take you to meet the target. Then, you get to bet a certain amount of money (undefined) on the prediction or target you just made. Now here comes the boom – the company rewards you the agreed upon amount as a prize if you meet the target within the time frame inputted. If you fail to meet the target, you get to lose the amount you used in betting. Pretty simple. So, you actually run the game, not them. You decide on the amount of weight you plan to lose and the length of time it will take you to meet the target. The ball is in your court. Decide!
How Does It Work?
The process is pretty much simple. I guess I stated how it works already but for those who didn't get it in the previous section, this is how you get to earn some cool cash on HealthyWage.
First Things First, You Have To Register As A Member:
I guess it is needless to remind you that you must be a member to earn from this platform. Membership is open to residents of the United States, Canada, Australia, United Kingdom, Mexico, Latin America, and most parts of Europe and Asia. All you have got to do is register and sign up for each challenge. At this stage, you are required to download the app and make a short weigh-in video with one of the company's referees as a witness. It doesn't take up much of your time, say two minutes or thereabouts.
Enter a bet
To start earning, you have to start betting. To do so, you are required to input the amount of weight you wish to lose (usually 10% of your current weight and must be between 10 to 150 pounds), the estimated time frame (a minimum of six months and a maximum of 18 months), and the amount you want to bet with. All these activities are done using the HealthyWager Prize Calculator. After inputting the necessary details, the calculator then determines a suitable prize for your goal. The prize amount is usually up to $10, 000.
Pay Your Monthly Fee
There is a certain amount (undefined) agreed upon as the monthly fee. Every member participating in a challenge is required to pay the monthly fee until the duration of the challenge elapses. Please follow this religiously to ensure you cash out at the end of the challenge.
Report Your Weigh-Ins Every Week
Every member is required to submit a weigh-in video at the inception of the challenge and then report their weekly weigh-ins (not necessarily through a video) to ensure they are losing the weight at healthy rates. At the end of the challenge, you are also required to submit a video recorded weigh-in to show how much weight you actually lost during the challenge.
Lose Your Weight Or Your Money
One thing is sure, you either lose your weight or lose the money at the end of the challenge. It is that simple. If you are able to meet the target you set, then it is a double win for you as you would have lost some pounds of weight and get to claim the prize still. If you fail to meet the target, on the other hand, the money you placed as Wager will be used to support HealthyWage as prizes for members who achieve their goals.
How Much Can You Earn?
There is no limit to the amount of money you can earn on HealthyWage. The amount varies with members because the information inputted and the number of times you play determines how much you cash out.
HealthyWage also provides an outlet to earn extra cash – the referral bonus. You stand a chance of winning $50 for every person you refer to sign up and $30 for each Team Challenge participant who signs up.
Pros and Cons
Like every other thing in life, HealthyWager comes with both pros and cons. Here are a few of them.
Pros
It motivates people to stay strong in the weight loss front
Unlike most platforms, it pays in hard cash through your PayPal account, not in gift cards.
Members are given the freedom to control the amount of weight they wish to lose, the amount of money they wish to bet with, and the amount of time they need to achieve their goals.
The website provides different challenge options for members, giving them the opportunity to earn as much as possible.
Cons
Members are made to pay a certain fee before participating in any challenge.
The Team Challenge could spring of issues if team members refuse to continue with the challenge.
Is It A Scam? What Do You Advise?
I would say without mincing words that HealthyWage is not a scam. That said, deciding to participate is all up to you. HealthyWage is not just an avenue to earn some extra cash, it also motivates you to lose those pounds you have been struggling to lose. Shedding some pounds sits at the top of most New Year's resolution but how many of us actually keep to these resolutions. How many pounds have you lost in 2018? Let me guess, you have postponed your gym membership until the holiday is over. Here is an in-house secret, believe it or yes, you will gain a few pounds during the holiday. Why not join a community that will help you shed some pounds and pay you for staying fit. It is ridiculously incredible but it is as true as it gets. What do you want to lose? Your money or your weight? Decide now!
Start your HealthyWager today and get paid for losing weight.