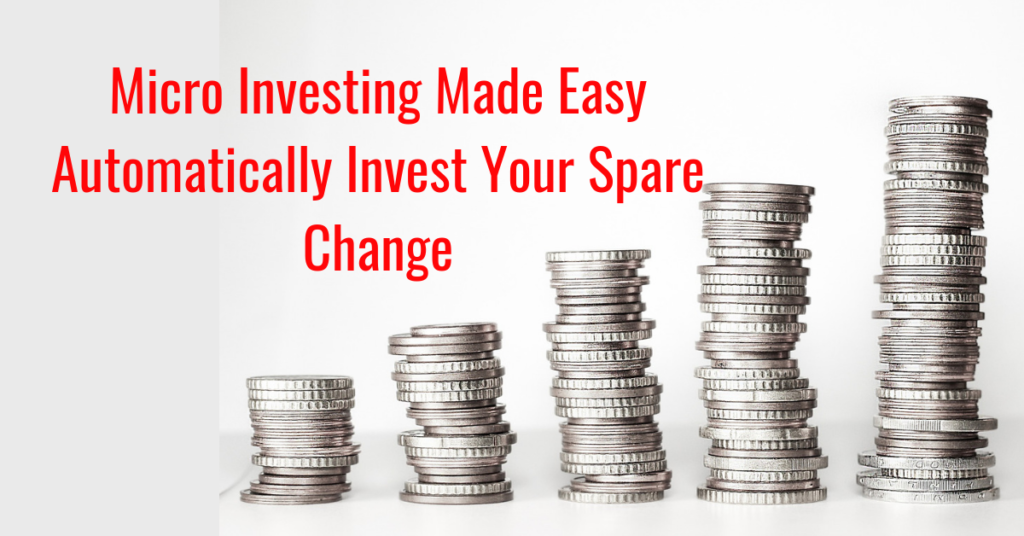 Sure, I know it is important to invest. I will start someday. This is the reply of most people when asked about investing. Too many out there, investing is a big milestone that they are yet to achieve. With bills to pay and our regular income, there seems to never be enough money to spare. And for others who have a few bucks to spare, investing seems like a complex game that they are not prepared to play yet. So, we leave investing to brokers and businessmen who have a better understanding of the game.
Well, I guess these were some of the excuses the father and son who developed Acorns heard that made them create a simple app to level the playing field. With Acorns, anyone can become an investor and grow wealth. Yes, anyone, irrespective of your gross monthly income or your knowledge of the stock market.
How?
Well, you will get to learn 'how' as we progress through this review. So, grab a drink and try to keep up. Shall we!
What is Acorns?
Acorns is an app-based investment tool which simplifies and demystify the not-so-easy investing game by rounding up your purchases and investing the difference. Basically, the app rounds up all purchases you make to the next dollar and helps you invest the difference in your Acorns investment account. If, for example, you make a purchase of $10.55, a total of $11 would be debited from your account, with the $.45 invested in your Acorns investment account.
How does it work?
As I mentioned in the section above, Acorns helps level the playing field by saving the extra cents on any purchase you make. Instead of waiting until you have a lump sum amount to invest or a better understanding of the stock market, Acorns helps bridge the gap by investing the 'tiny' differences of every purchase you make on your behalf. This way, you get to participate in the investment game without actually being a player.
Although the amount seems rather small, this 'tiny' amounts quickly add up to a significant amount in no time.
Features of Acorns?
The first step to understanding how it works is understanding its features. Here is a quick overview of its features and what they mean.
Found Money: This feature allows Acorns users to gain some cash back from each purchase made from some selected vendors which partners with Acorns. Some of these vendors include Blue Apron, Apple, Macy's and Warby Parker, and Airbnb.
Potential: Like the stock market, your returns depends on the amount of money you invest. This feature allows you to access the impact that additional investment would have on your account.
Scheduled Deposits: This feature makes saving (which in this case translates to investing) easier. It allows you to set recurring daily, weekly or monthly investments.
Round-Ups: The 'tiny' difference between the cost of the purchase you make and the next dollar.
Acorns Core: This is seen as the basic package or entry level for Acorns users. Users operating this package are allowed access to basic features and services. Acorns Core attracts a monthly fee of $1.
Acorns Later: This feature is specially designed for users looking to save up for retirement. Acorns Later contains additional features and benefits to Acorns Core. It also attracts an additional sum of $1, making the monthly fee $2.
Acorns Spend: This can be seen as the premium package. It includes features and services of Acorns Core and Acorns Later and a little more. This package allows for real-time investment in the stock market and it attracts a monthly fee of $3.
Round-Up multiplier: Acorns has moved the game up a notch. The investing tool is not exclusive to 'baby' investors anymore. Real-time players (or anyone who is looking to increase his/her returns) are now allowed to join the game by using the Round-Up Multiplier feature. This feature allows you to multiply your Round-Ups by two, three, four,…ten. Amazing! I know, right? Now, you can invest more than just a tiny' fraction.'
Is it Free
Acorns is free for college students only. You must have a valid .edu address and your employment status must read 'Student.' Acorns is not free for the rest of us. The monthly fee varies with the packages or level, totaling $1, $2, and $3 for Acorns Core, Acorns Later, and Acorns Spend respectively.
Getting Started
Getting started with Acorns is pretty easy. Here are the basic steps to follow.
Hop on the Train
Of course, you must sign up to become a user. To do this, you have to download the app from Google Play Store, iTunes or Amazon. You could also explore the recent desktop experience by signing up on the web.
Choose your Round-Up Account
Every user is asked to choose a Round-Up account. From this option, you can choose the transactions you want to round up. It is advisable to choose from popular banks such as Wells Fargo, USAA, Chase, U.S. Bank, etc.
Connect a Checking Account
Each Round-Up is extracted from purchases you make with your checking account. Therefore, every user is required to connect their Round-Up account to a checking account. To do this, simply log into your bank using your online sign-in credentials.
Open an Investment Account
Opening an investment account is pretty easy too. All you've got to do is fill in your first and last names, birth date, phone number, a security question and answer, and address. These details will help Acorns ascertain if you are a U.S. citizen or not.
P.S: As with every investment account, you will be asked to answer a few questions. You could skip the questions if none of them applies to you.
State your Net Worth and Reasons for Investing
For a better customer relationship, Acorns require its users to enter their employment details, yearly income, net worth, and their reasons for investing. Users are allowed to choose from five categories namely: Long-term investment, Short-term investment, Major purchase, Children, and General.
Verification
At this stage, you are required to fill in your Social Security number which would be used for ID verification, fraud prevention, and tax reporting.
Get Started
Upon completion of the aforementioned steps, you can now click on 'Get Started' to start investing. Welcome aboard!
Choose a Portfolio
Acorns usually suggest portfolios to its members based on their financial details entered during registration. You can choose to go with the suggestion or opt for a more convenient portfolio. The available portfolios include Conservative, Moderately Conservative, Moderate, Moderately Aggressive, and Aggressive.
P.S: Each portfolio has different risk factors. Choose wisely!
Start Investing
And you are all set for the game. Simply log into your Acorn app, view your portfolio, check the market performance using the Potential feature and start investing.
Pros and Cons
Pros
Easy and painless way to save
Pretty cheap compared to other investment apps
simplifies and demystify the complexity of stock exchange market
Multiple portfolio options
No minimum deposit needed to get started
Earn some cash back through Found Money features
You can increase your investment through Round-Up Multiplier feature.
Cons
Offers only a minor boost to your income, especially for those who make little purchases
Can be somewhat expensive for users who rarely make purchases
Risk of losing your principal
Putting in My Two Cents
The Holidays just ended and most of us had to put out some cash to have a great time during the Holidays. No judgment from this end, I did the same. But, the Holidays are over now. It is time to get back to work and start filling our accounts we drained during the holiday. Acorns is an easy way to get started at the game of saving or investing. It won't dish out thousands of dollars in a month or two, but the Round-Up multiplier feature makes it possible for your Round-Ups to add up quickly to a significant amount of money. I would advise you to save your spare change now instead of waiting until you make a lump sum amount to jump into the stock market fully. Chances are, it may take forever.
P.S: If you signup using my link we will both get $5 added to our accounts.